The Justice Court resides over a myriad of matters, from civil suits to delinquent mobile home taxes. Traffic tickets issued by the State Highway Patrol and the Sample County Sheriff's Department are resolved in the Justice Court, as well as Public Service tickets, Gaming, Fishing and Marine Reserve tickets.
This Court hears all matters with regard to DUIs and violations of County ordinances. All felony cases are first heard in the Justice Court for initial appearance and the filing of affidavit. Judges from this office have court sessions at the jail three times each week to ensure each person's right to have an initial court appearance within three days of arrest.
DISTINCTION BETWEEN CIVIL AND CRIMINAL CASES
The distinction between civil and criminal cases is an important one. In a civil case, a trial or contested matter occurs between two or more persons, while in a criminal case, the trial is between the State of Mississippi and a person accused of committing a crime. This is true even when a criminal case is begun by the victim of a crime filing an affidavit charging someone with criminal activity.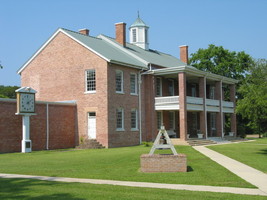 If an individual appears before a justice court judge or clerk and wants to file a complaint, the person should be asked whether he wishes to file a criminal charge or civil suit. If the complaining party is seeking recovery of a money judgment against another person he should be told that to do so will require him to file a civil complaint requesting the recovery of money. If, on the other hand, the conduct of which he is complaining involves the violation of a criminal statute and he wishes to begin a criminal proceeding, he should be told that the procedure will involve his making out an affidavit charging criminal activity as defined by Mississippi law. Where probable cause is shown in the affidavit to believe that the person charged committed the crime, the accused will be arrested, tried, and if found guilty, punished as prescribed by law. The punishment may include fines and/or confinement. Some form of restitution to the victim may or may not be forthcoming if the accused is found guilty.
There are times when the wrong which has been done might give rise to either a civil suit or criminal charge or both. But the justice court judge must keep in mind the distinction, for it is improper for criminal process to be used to collect a civil debt or damages. Every justice court judge should be familiar with the case of State Ex Rel. Richardson v. Edgeworth, 214 So.2d 579 (Miss. 1968). In this case, our state Supreme Court held that justice court judges who permitted people to sign criminal affidavits for collection of debts without advising them of the criminal nature of the documents; who permitted criminal affidavits to be signed in blank without requiring affiants to appear to make their sworn statements; who solicited collection of accounts through their deputy sheriffs and constables; and who used criminal processes for collection of civil debts; were guilty of intentional abuse of process and would be liable for damages caused by their actions.
Although criminal prosecutions cannot be used for collection of civil debts, 99-15-51 of the Mississippi Code as amended in 1988 does authorize a dismissal of petty misdemeanor cases where the party injured appears before the judge and acknowledges to have received satisfaction. The prosecuting attorney must make a motion for the case to be dismissed and the judge must determine that the ends of justice will be served by the dismissal. The proceedings may then be dismissed upon payment of all costs, presumably by the defendant.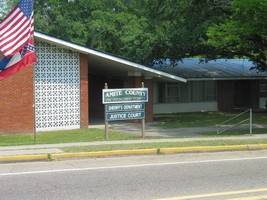 Amite County Law Enforcement Complex