4th Chancery District Court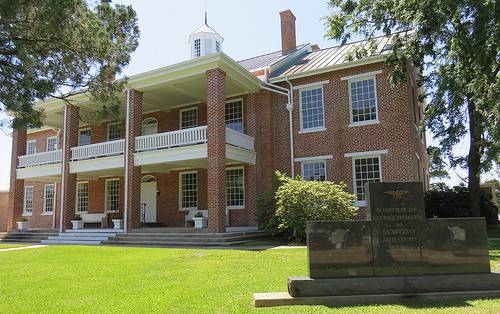 Courthouse Square
243 West Main Street
PO Box 680
Liberty MS 39645
Phone: 601-957-8022
Fax: 601-657-8288
Cases heard in the Chancery Court include domestic/family matters, divorce, child custody, property division, adoptions, alimony, estates of descendants, land issues (titles, contracts), emancipation (declaring a minor to be 21 for work purposes), property title confirmation, property disputes (over $50,000), insurance settlements to minors, and commitments of mentally disabled.
The following Judges preside over the Amite County Chancery District Court:
Hon. Debbra K. Halford
 
Hon. Wayne Smith
---
Special Masters Court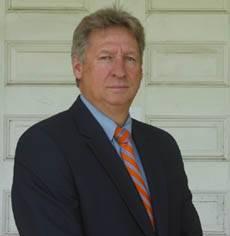 Reggie Jones
A special master is appointed by a judge to oversee one or more aspects of litigation. They may be appointed pre-trial, during trial, or post-trial.
Family Masters Court
The masters conduct settlement-oriented conferences in equitable division of marital property, alimony modification, child custody and in certain matrimonial cases which require management of special relief and discovery problems. The masters conduct both settlement conferences and record hearings in cases where the grounds for divorce or annulment are contested.
The settlement program helps parties reach agreements disposing of disputes without enduring the expense and emotional distress associated with formal litigation. The settlement program assists the Court by reducing and limiting the formal litigation caseload, and by providing recommendations from staff with extensive knowledge and experience in family law to assist in disposition of cases that do not settle.
The masters also review family court pleadings before orders or rules are entered or hearings set, and review all divorce files prior to entry of decree. All family court hearings except for support and protection from abuse are scheduled by the masters office. Consolidation of these functions in the Family Masters office helps ensure uniform compliance with procedural rules of court, identification of cases which may require special management, and identification of trends, such as an increase in a certain type of case or certain type of problem.
Youth Court
Youth Court serves many important functions. For example, the youth court has exclusive jurisdiction or power over : (1) Hearings when a child commits a delinquent act – an act that would carry criminal punishments if committed by an adult; (2) Hearings when a child has been abused or neglected – whether it be physical, mental or sexual abuse/neglect; (3) Hearings when a child is unruly or in need of supervision and is a dependent child; (4) involuntary committals of children in need of special care or mental treatment. Youth Court may also hear cases to terminate parental rights when parent(s) have failed or neglected certain key duties to the child or children. The County Court may also serve as place where child support claims and issues of paternity are presented; this is a shared or concurrent power with Chancery Court system.
The Mississippi Youth Court Laws are to be liberally construed to provide that each child [in youth court] shall become a responsible, accountable and productive citizen, and that each such child shall receive such care, guidance and control, preferably in such child's own home as is conducive toward that end and is in the state's and the child's best interest.
It is the public policy of Mississippi that the parents of each child shall be primarily responsible for the care, support, education and welfare of such child or children; however, when it is necessary that a child be removed from the control of such child's parents, the Youth Court shall secure proper care for that child or children.
NOTE: The two principal factors determine the jurisdiction of Youth Court: age and conduct. The outer limit for Youth Court is eighteen (18) years of age. [The age at the time of the offense.]
The following Master presides over the Special Masters Court, Family Masters Court and the Youth Court:
Youth Court Prosecutor
Mary Chustz
P.O. Box 525
Liberty, MS 39645
Phone: 601-657-8994
Fax: 601-657-8987
---
Circuit Court - 6th District
Courthouse Square
243 West Main Street
Liberty MS 39645 
Phone: 601-957-8932
Fax: 601-657-1082
The Circuit Court has original jurisdiction over all civil and criminal matters not vested exclusively in another court. Most Circuit Court cases are heard by juries.
The following Judges preside over the Amite County Circuit Court:
Hon. Lillie Blackmon Sanders
 
Hon. Debra W. Blackwell
Circuit Court Clerk
Celeste Bell McIntyre
PO Box 312
Liberty MS 39645-0312
Phone: 601-657-8932
cmcintyre@amitecountyms.gov
---
Justice Court 
PO Box 362
Liberty MS 39645
Phone: 601-657-4527
Fax: 601-657-8604
The Justice Court resides over a myriad of matters, from civil suits to delinquent mobile home taxes. Traffic tickets issued by the State Highway Patrol and the Amite County Sheriff's Department are resolved in the Justice Court, as well as Public Service tickets, Gaming, Fishing and Marine Reserve tickets.
This Court hears all matters with regard to DUIs and violations of County ordinances. All felony cases are first heard in the Justice Court for initial appearance and the filing of affidavit. Judges from this office have court sessions at the jail three times each week to ensure each person's right to have an initial court appearance within three days of arrest.
The following Judges preside over the Amite County Justice Court: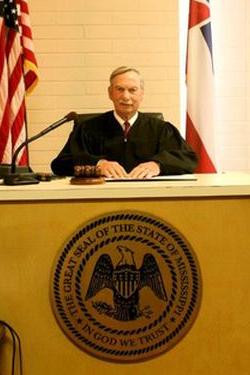 Hon. Roger Arnold
District 1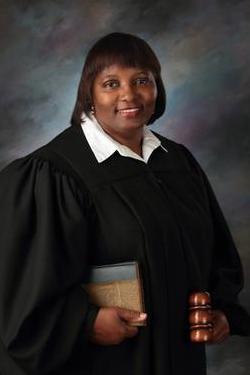 Hon. Gloria Perry
District 2
Justice Court Clerk
Melanie Netterville
Deputy Justice Court Clerk
Tommie Dee Ott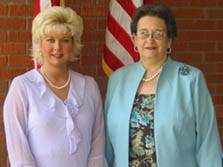 Melanie Netterville & Tommie Dee Ott
DISTINCTION BETWEEN CIVIL AND CRIMINAL CASES
The distinction between civil and criminal cases is an important one. In a civil case, a trial or contested matter occurs between two or more persons, while in a criminal case, the trial is between the State of Mississippi and a person accused of committing a crime. This is true even when a criminal case is begun by the victim of a crime filing an affidavit charging someone with criminal activity.
If an individual appears before a justice court judge or clerk and wants to file a complaint, the person should be asked whether he wishes to file a criminal charge or civil suit. If the complaining party is seeking recovery of a money judgment against another person he should be told that to do so will require him to file a civil complaint requesting the recovery of money. If, on the other hand, the conduct of which he is complaining involves the violation of a criminal statute and he wishes to begin a criminal proceeding, he should be told that the procedure will involve his making out an affidavit charging criminal activity as defined by Mississippi law. Where probable cause is shown in the affidavit to believe that the person charged committed the crime, the accused will be arrested, tried, and if found guilty, punished as prescribed by law. The punishment may include fines and/or confinement. Some form of restitution to the victim may or may not be forthcoming if the accused is found guilty.
There are times when the wrong which has been done might give rise to either a civil suit or criminal charge or both. But the justice court judge must keep in mind the distinction, for it is improper for criminal process to be used to collect a civil debt or damages. Every justice court judge should be familiar with the case of State Ex Rel. Richardson v. Edgeworth, 214 So.2d 579 (Miss. 1968). In this case, our state Supreme Court held that justice court judges who permitted people to sign criminal affidavits for collection of debts without advising them of the criminal nature of the documents; who permitted criminal affidavits to be signed in blank without requiring affiants to appear to make their sworn statements; who solicited collection of accounts through their deputy sheriffs and constables; and who used criminal processes for collection of civil debts; were guilty of intentional abuse of process and would be liable for damages caused by their actions.
Although criminal prosecutions cannot be used for collection of civil debts, 99-15-51 of the Mississippi Code as amended in 1988 does authorize a dismissal of petty misdemeanor cases where the party injured appears before the judge and acknowledges to have received satisfaction. The prosecuting attorney must make a motion for the case to be dismissed and the judge must determine that the ends of justice will be served by the dismissal. The proceedings may then be dismissed upon payment of all costs, presumably by the defendant.
---
County Prosecuting Attorney
The County Prosecuting Attorney represents the state in all felony matters before the county's justice or county court. Also, the Prosecuting Attorney represents the state in criminal cases appealed form justice or county court to circuit court, can present matters to the grand jury, is responsible for all misdemeanor youth court proceedings and all other cases not specified to the District Attorney.
Sara Hemphill, Prosecutor
PO Box 43
Liberty, MS 39645
Phone: 601-657-4801
Fax: 601-657-4802